Our History
An Iconic Piece of Downtown Raleigh's History
From the original railway tracks that lead you through The Dillon's front entry, to the repurposed hardware and machinery decorating the halls of the community, visitors and residents of The Dillon quickly realize they are part of a special piece of Downtown Raleigh's history.
Housed in Downtown Raleigh's iconic Warehouse District, The Dillon is also the former site of Dillon Supply Co. Founded in 1914 by Clyde Alvin "C. A." Dillon, Sr. and his brother, Grover L. Dillon, what started as a small hardware storefront at 121 West Martin Street, grew over the next 57 years into a multimillion dollar business with hundreds of employees and branches providing jobs, hardware, and industrial equipment for the military, agriculture, textile & tobacco industries.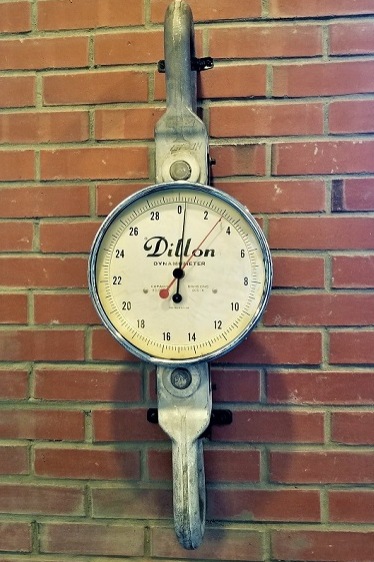 Now home to our studio, one, two and three bedroom apartment homes, The Dillon joins Raleigh's award winning revitalized warehouse district's nonprofit art galleries, studios, restaurants, nightlife and local businesses. Quickly identified by repurposed red-brick, converted industrial buildings, come, take a tour of our unparalleled amenities, stroll through the neighborhood, and enjoy the view while we embark on a new era in The Dillon's history. Your tracks home end at The Dillon.